We would be very happy to welcome
you to any or all Full Circle programs.
Whatever free will donation you might
offer will be gratefully received.
Seasonal Celebrations
Winter Solstice: Friday, December 21, 6-8pm
Spring Equinox: Wednesday, March 20, 6-8pm
Summer Solstice: Friday, June 21, 6-8pm
Come, celebrate remarkable high points of the year.
Register two weeks prior to each ritual.
"Stone as the Tabernacle of Memory"
With this quote by John O'Donohue as inspiration, Green Steps will facilitate a three-part discovery of universal relationships past, present and future:
Part 1 - Voice of the Stone: October 17 - ended
The universe is composed of subjects to be communed with, not objects to be exploited. Everything has its own voice….they constitute a community of existence that is profoundly related. Thomas Berry Stones will be provided on which participants will create mandalas as each seeks their voice within the stone. Bring a special stone if preferred.
Rock, Paper, Scissors:
..a stone...a flower or a bird, could show you the way back to God, to the Source, to yourself. Eckhart Tolle.
Take your pick of mandalas to further explore your relationship with the Universe.
Wednesday, January 9, 1-3pm
Register by December 21
Communal Stone:
...the effect of "mystical" is not to mystify, but to return us to a better relationship with the cosmos…. Neil Douglas-Klotz.
Together, a large stone will be painted to express collective experience of cosmic relationship within the Earth community.
Wednesday, April 3, 1-3pm
Register by March 20
Contemplation/Meditation: Circling Mystery
Over and over again in the midst of the many things that occupy our days, the call to contemplation/meditation is heard as it has been down through the ages. Together with FC staff, accompanied by the thoughts of many authors, those who gather will be invited to share their desires, experiences, and approaches to the encounter with Mystery.
Monday, January 21, 1-3pm
Register by January 7
The Five Remembrances
Universal reality is that our known circle of life will end. This workshop seeks to normalize discussion about the end of life. Thich Nhat Hahn's wisdom, in a teaching entitled, "The Five Remembrances," will be shared. Its truths form a bridge to our universal relational journey with all that is. Denni Lesinski and Rene Rousseau-Wilson, intrepid, self-proclaimed elders, and long-time presenters will facilitate.
Saturday, February 2, 11am-1pm
Register by January 19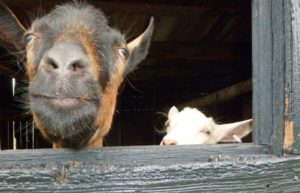 The Inner Life of Animals: Love, Grief and Compassion
"Horses feel shame, deer grieve and goats discipline their kids...a scientist would scream "anecdotal evidence." But Peter Wohlleben "doesn't care." Join FC staff and delve into another delightful book, by Wohlleben, author of The Hidden Life of Trees. Your experiences with animals will surely be confirmed. Belief in human links with all that is, and is becoming, will be strengthened.
Thursday, February 28, 6-8pm
Register by January 14
Rain
Who can forget the joy of playing under a summer shower? The peace of floating on a quiet sea? The awe viewing the expanse of a Great Lake? The sound of rain on a metal roof? The gripping fear felt in a pounding storm? The sweet smell of a rain-drenched garden? Join in conversation with FC staff to explore the natural, cultural and sacred history of water.
Monday, April 15, 6-8pm
Register April 1
Let Your Fingers Do the Talking: Contemplative Basket Weaving
Join Susie Babcock as you let your fingers weave a tiny basket into being...much as you were knit in your mother's womb! Have fun using paper which might otherwise go to waste or be thrown into a recycling bin. What a wonderful way to act sustainably while creating a small cuplike holder for trinkets, or a wee empty receptacle for your treasured hopes and dreams.
Saturday, June 8, 10am-1pm, light lunch provided
Register by May 25
Contemplative Expression—Visible Blessings
Art is contemplation. It is the pleasure of the mind which searches into nature and there divines the spirit of which nature herself is animated. ~ August Rodin
Art is creative expression of our internal contemplation. It is active, a verb form of "to be," and it is personal. Together we will explore how artistic expression connects us to the source of our being in the universe. Sue Wolfe is a teacher, poet and contemplative walker through the world. You are invited to join her and all who gather to explore how contemplation and art intersect.
Tuesday, June 25, 6-8pm
Register by June 11