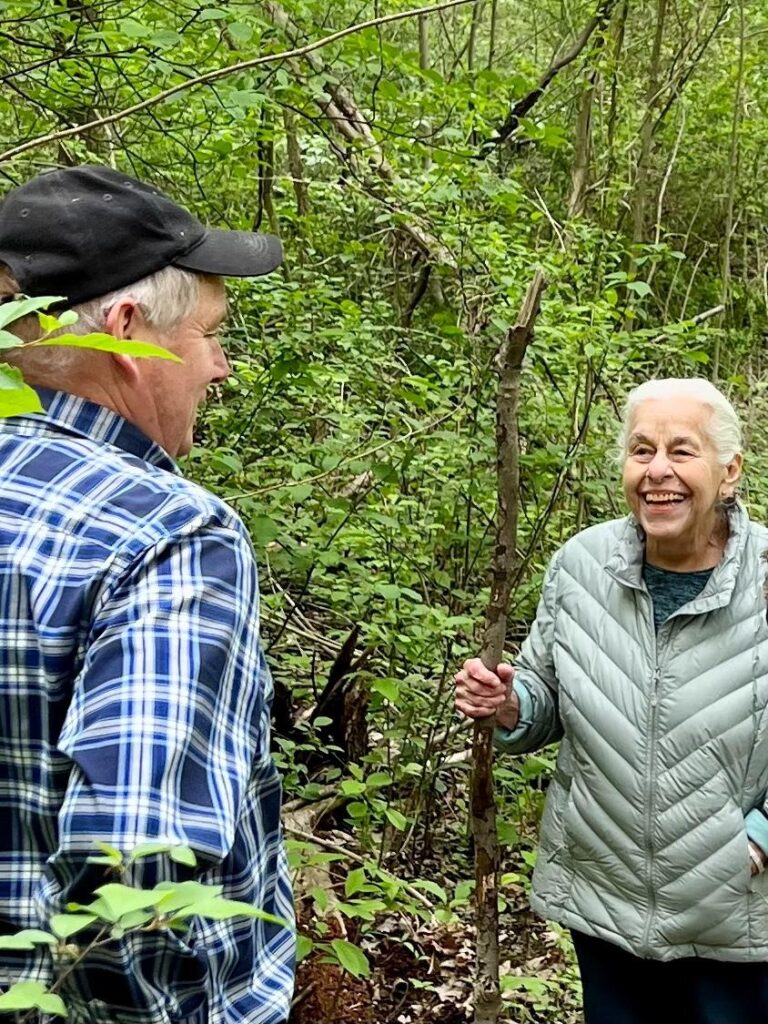 Two Bioregion Reparation Fund grants were awarded this year to the Thumb Land Conservancy and to the Friends of the St. Clair River.
Learn more about these wonderful projects.
May 17, 2022:  Dan Rhein and Sr. Concepcion Gonzalez enjoy a spring visit to the Bidwell Sanctuary in Burtchville Township, Michigan.
The Earth Community is an interconnected web of life.
Life within the web is sustained by diversity.
Every creature in the web deserves respect.
Justice and peace are integral to the life of the web.
Compassion toward all leads to healing and reconciliation.
Creation tends toward communion whose ultimate expression is love.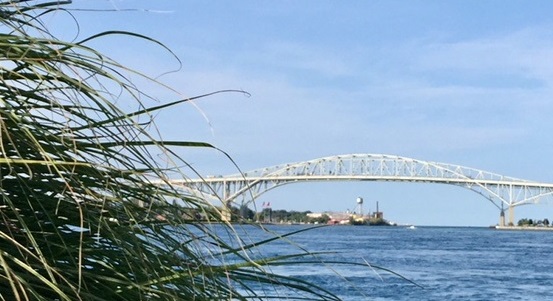 Full Circle has created a new fund with the Community Foundation of St. Clair County to continue the legacy of love and concern for the integrity of the natural world.
Learn more 
Carbon Footprint Offsets
The average American emits 16.6 tons of CO2/carbon per year.
We invite you to discover ways to decrease your carbon footprint and help heal our beautiful world.
Learn more