Living Contemplatively within a Relational Universe

What physics and contemplatives are confirming is that the foundational nature of reality is relational; everything is in relationship with everything else. As a central Christian mystery, we've been saying this from the very beginning while still utterly failing to grasp its meaning.
The Divine Dance: The Trinity and Your Transformation
Richard Rohr
The Incarnate Word is with us,
is still speaking, is present
always, yet leaves no sign
but everything that is.
This Day: Collected & New Sabbath Poems
Wendell Berry
Nobody started it, nobody is going to stop it. It will talk as long as it wants, this rain. As long as it talks I am going to listen.
Thomas Merton: When the Trees Say Nothing
Kathleen Deignan, ed.
The Earth Community is an interconnected web of life.
Life within the web is sustained by diversity.
Every creature in the web deserves respect.
Justice and peace are integral to the life of the web.
Compassion toward all leads to healing and reconciliation.
Creation tends toward communion whose ultimate expression is love.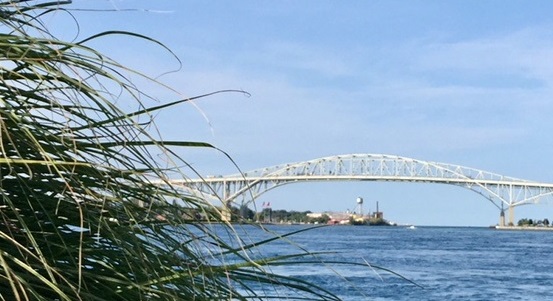 Full Circle has created a new fund with the Community Foundation of St. Clair County to continue the legacy of love and concern for the integrity of the natural world.
Learn more